Hi Stampers
Did you know that Coffee and a Card is back?     From June through to September, the last Wednesday of the month is dedicated to Coffee and a Card at Coffee Culture Cafe on Bramalea Road, Brampton.    It will take place from 9:00 am – 10:30 am.    This event is so important to me, that I have arranged to take time off of my "real" job to host this event at the Coffee Shop.
Last month was THE best month Ever!.    There were 10 ladies and a baby  that turned out to make the card.   But you know…. it is much more than making a card.    It is getting out of the house, socializing with people that love to get creative, and starting your day doing something that you enjoy.
The cost is $5.00 for the card and a cuppa to the Coffee Shop.     Coffee Culture Cafe loves us coming in and I am grateful for their support.
If you want to join us for the next Coffee and a Card morning on Wednesday July 26th at 9:00 am, just let me know you are coming so  I can have enough card stock prepped – send me a note to info@stampscrapandmore.com that you are coming.
Of course I have pictures to share.
This is the card that we made last month.    This uses the Ronald McDonald Charity set this year, Sharing Sweet Thoughts.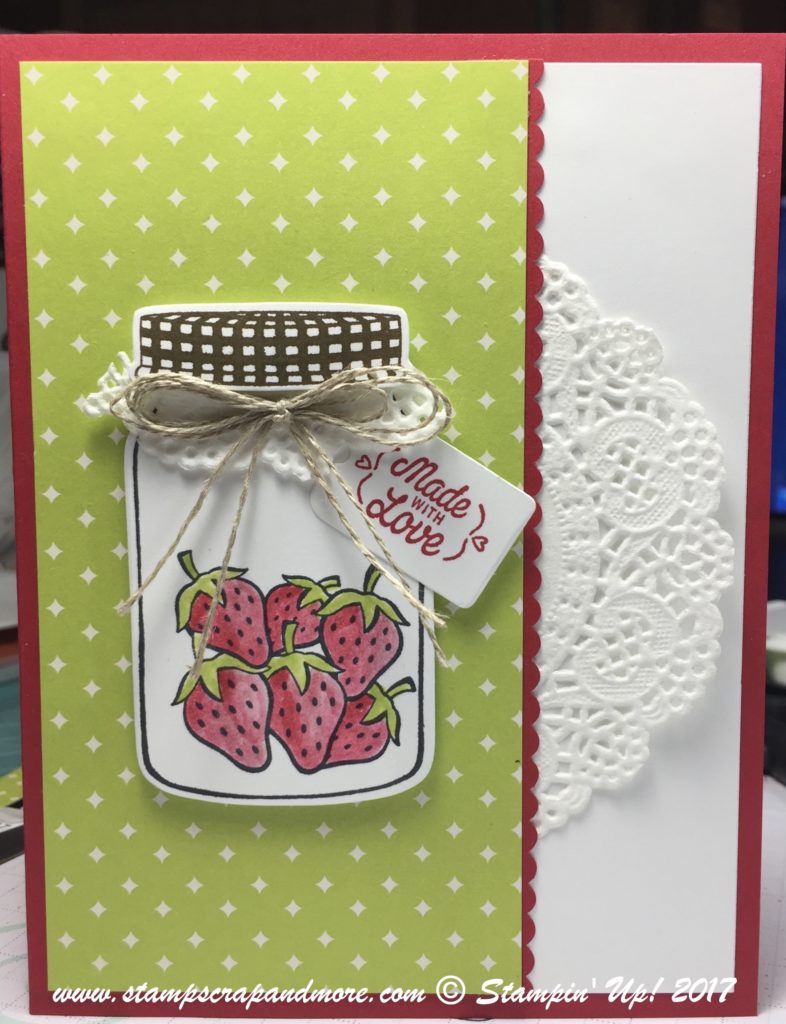 Check out the concentration on this group!    Dedicated!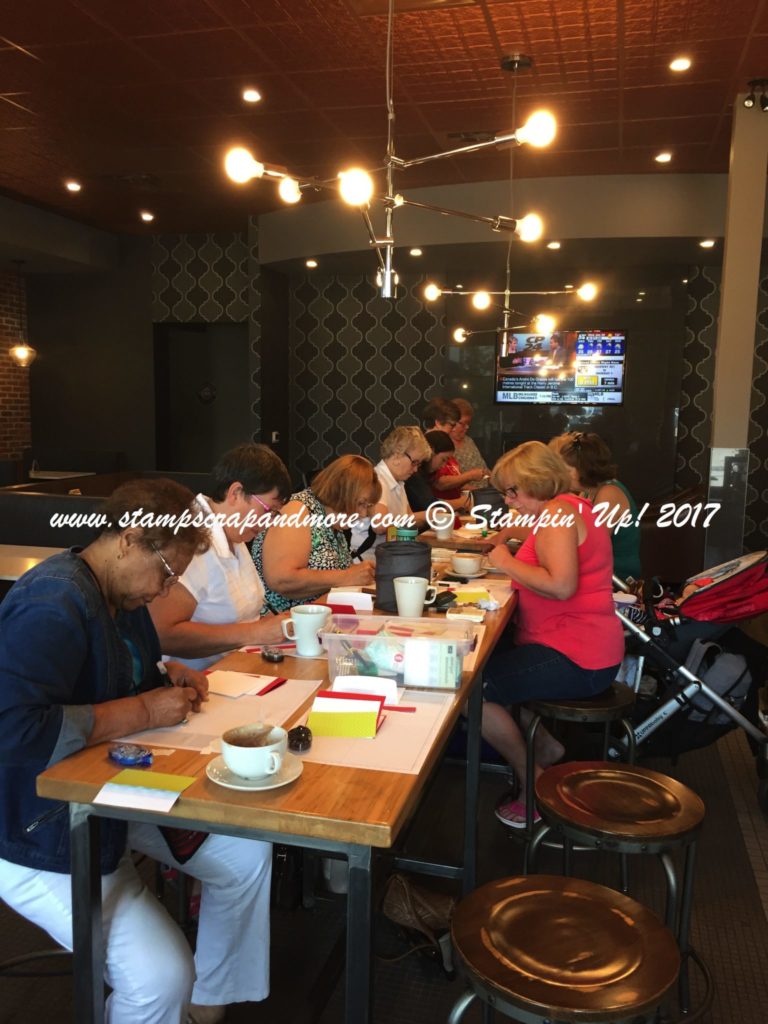 A granddaughter brought her grandmother to make a card….  made my heart warm!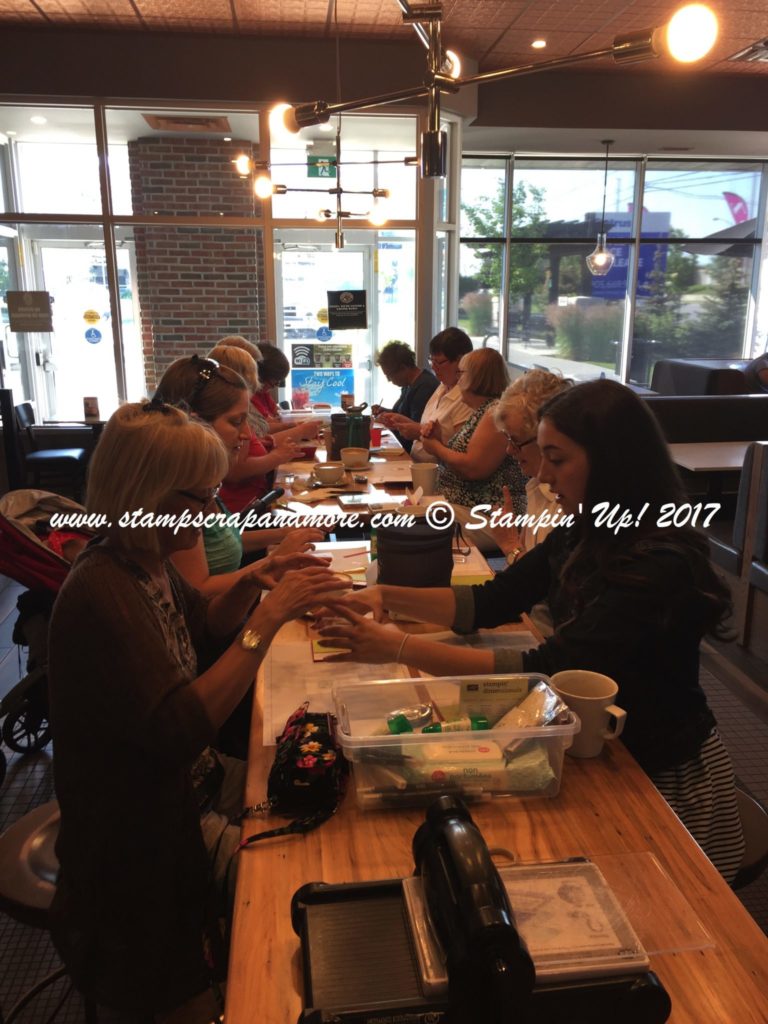 A mom on maternity leave enjoying some adult company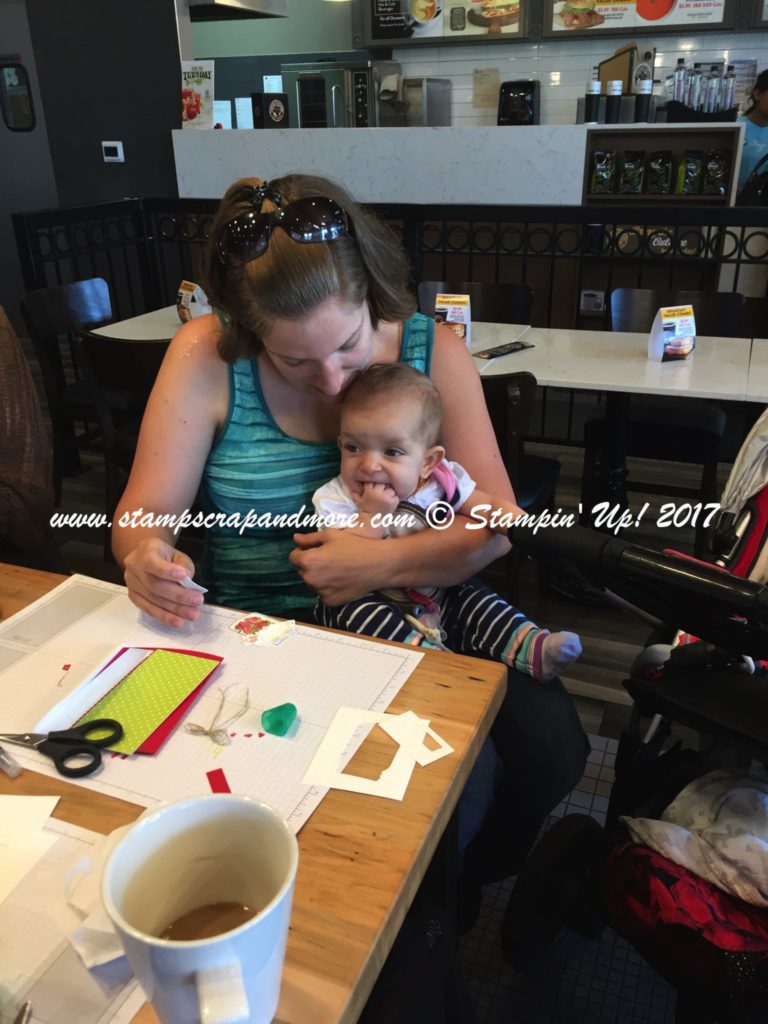 So what do you think?    Doesn't this look like fun?
Thanks for stopping by,
Elizabeth, Your Stampin' Up! Demonstrator
www.stampscrapandmore.com