Hello Stampers
Thank you to EVERYONE that came out yesterday for the New Catalogue Open House.   It is my honour to have welcomed you all into my home and share the joy of Stampin' Up! with you.       The release of the new catalogue is like Christmas for paper crafters and rubber stampers.     Everyone that attended, was able to see LOADS of samples using the new product, the co-ordination of paper, stamps, die and ink and of course they were able to see some new ribbons and embellishments.
There were some treats on hand, a make n' take,  survival kit, Draw, Daisy Cake Pops and of course everyone went home with the new catalogue.   Whew…….    I was tired when the last person left.     It was a busy weekend getting ready for the Open House and I was beat when the last person left.    I will worry about the clean up when I get home from work tonight.
Of course I always forget to take pictures once it starts, but I did take some before pics.
Survival Kit containing goodies … put your feet up, make a cuppa and enjoy some chocolate while going through the catalogue.    There was even some sticky notes, highlighter and bandage in the kit (just in case of a paper cut).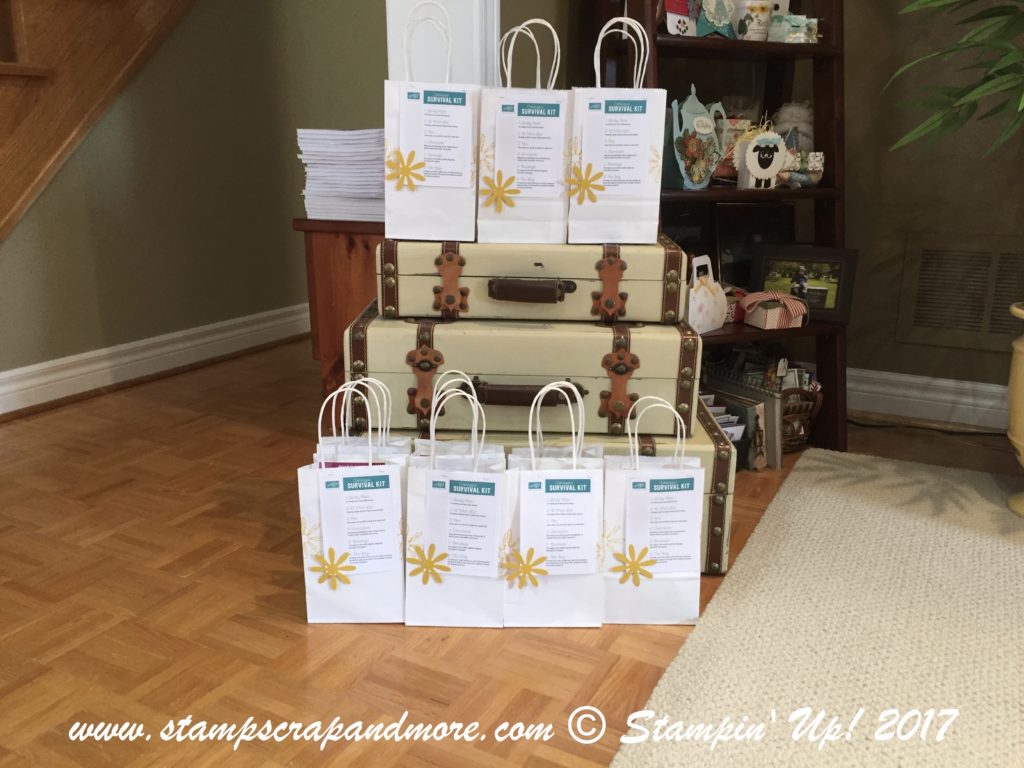 I have a small house, but made it work.    Lots of cards and projects on display and a BOGO table (that proved to be popular).    I was fortunate to have participated in a SWAP with other Canadian Demonstrators.   Part of my Display Board contained their creations.    It is a great way to share ideas using the same stamp set…. my Customers loved seeing the ideas and the names of the various creators.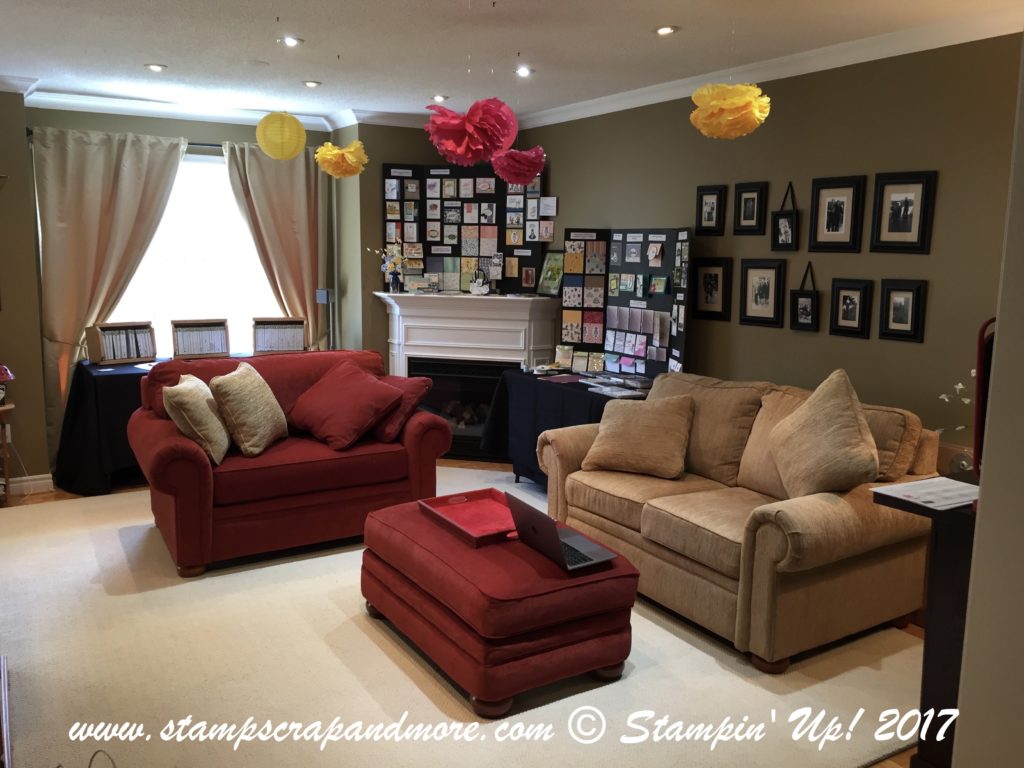 Make n' take at the kitchen table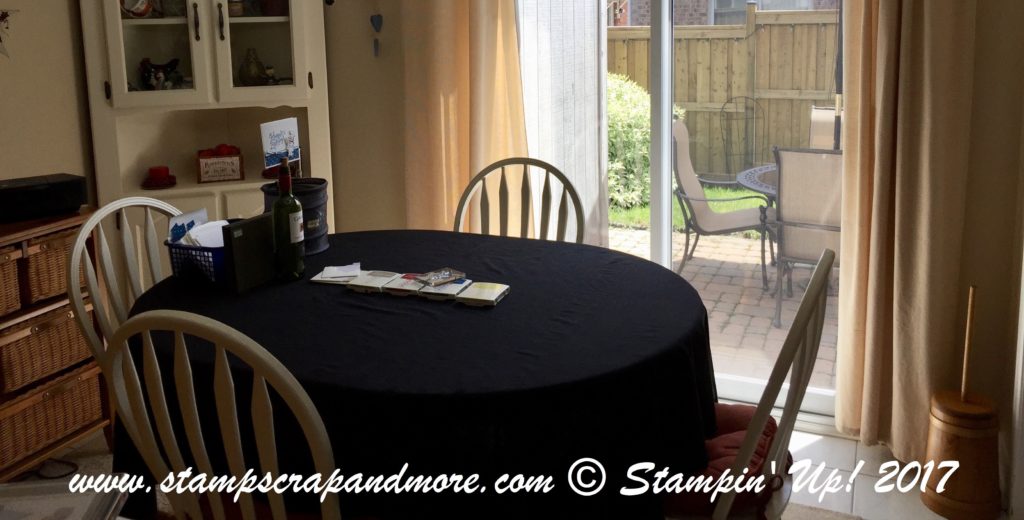 And what is an Open House without some treats.    Daisy Cake Pops for everyone to take home.   There was more in the fridge…… (Don't ask me how many I ate… I was on a sugar high!)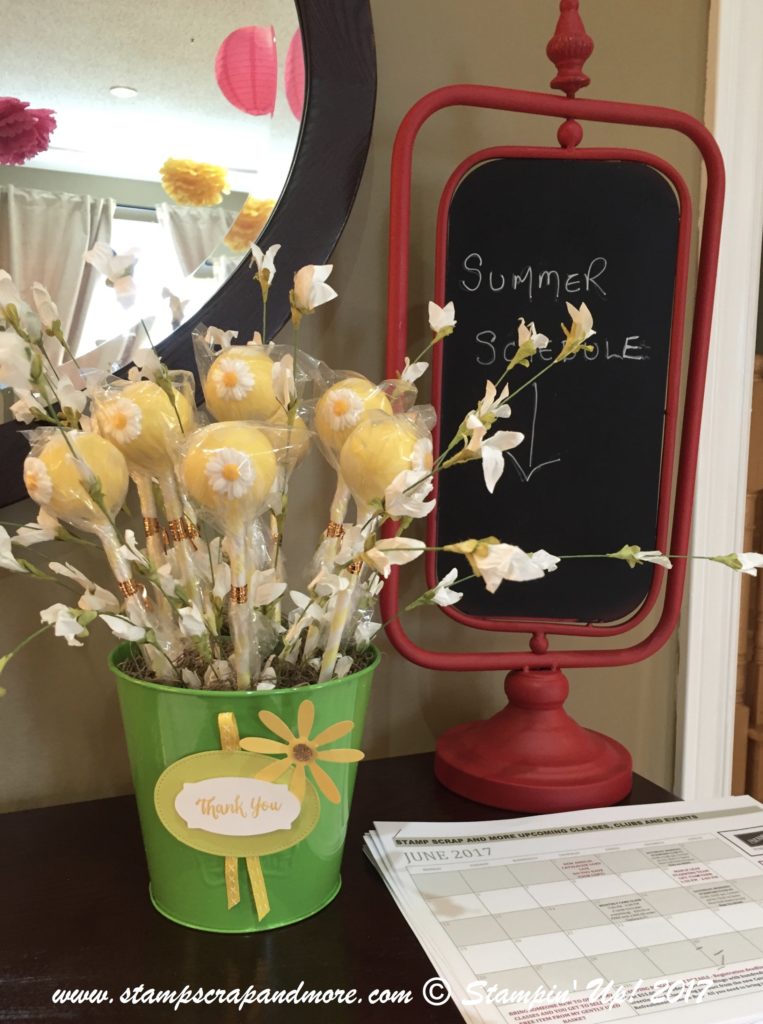 I can honestly say that what I do with Stampin' Up! is a labour of love….. I LOVE LOVE LOVE what I do and I am grateful for all of you that support me.    THANK YOU!
Thanks for stopping by,
Elizabeth, Your Stampin' Up! Demonstrator
www.stampscrapandmore.com