Hi Stampers
I hope you all had a chance to follow yesterday's Blog Hop and check out all of the "non card' creations.    What a talented group of stampers.   I was honoured to participate with them in the Hop.   If you missed the Hop, you can click HERE to start at my crafty creation.
I had promised some tips to make things easier when creating my projects.    Today, I am going to share some tips on how I got the brick wall level and straight on the Popcorn Box.    Well… I cheated.   I created a second layer for the Brick Wall effect.     I used the regular Whisper White for both the box and the embossed layer.   Doing two layers makes it very stable.
Cut two of the Popcorn Boxes out of regular Whisper White card stock.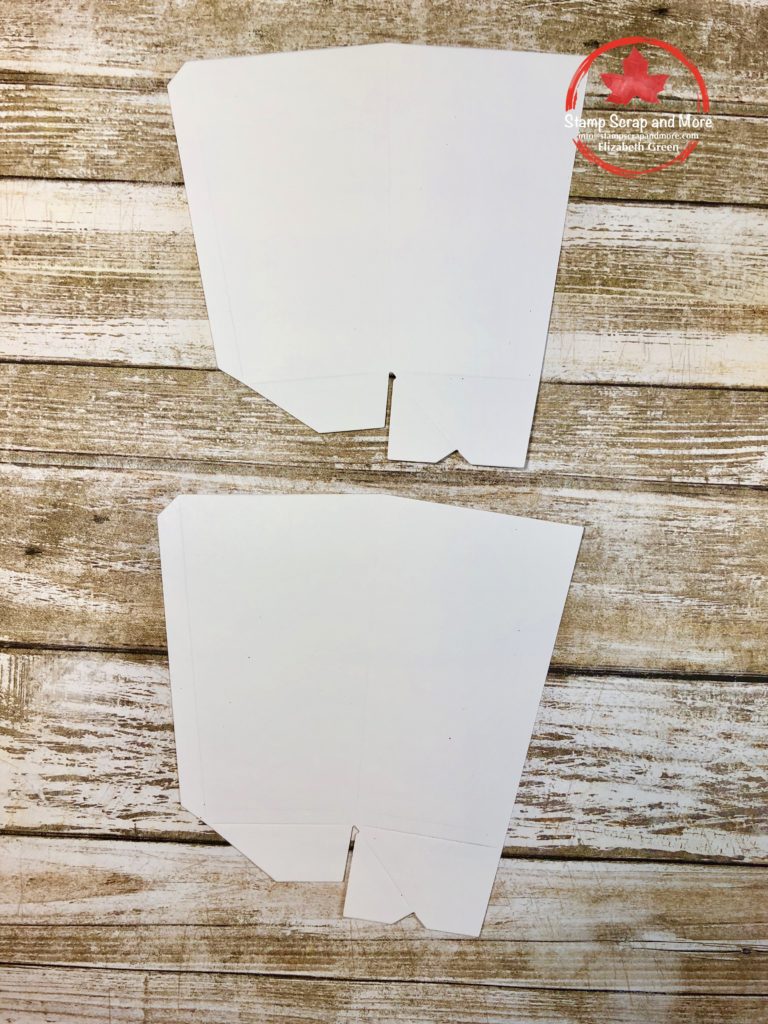 Trim the box on the sides, at the score lines.   It is easier to do the sides first.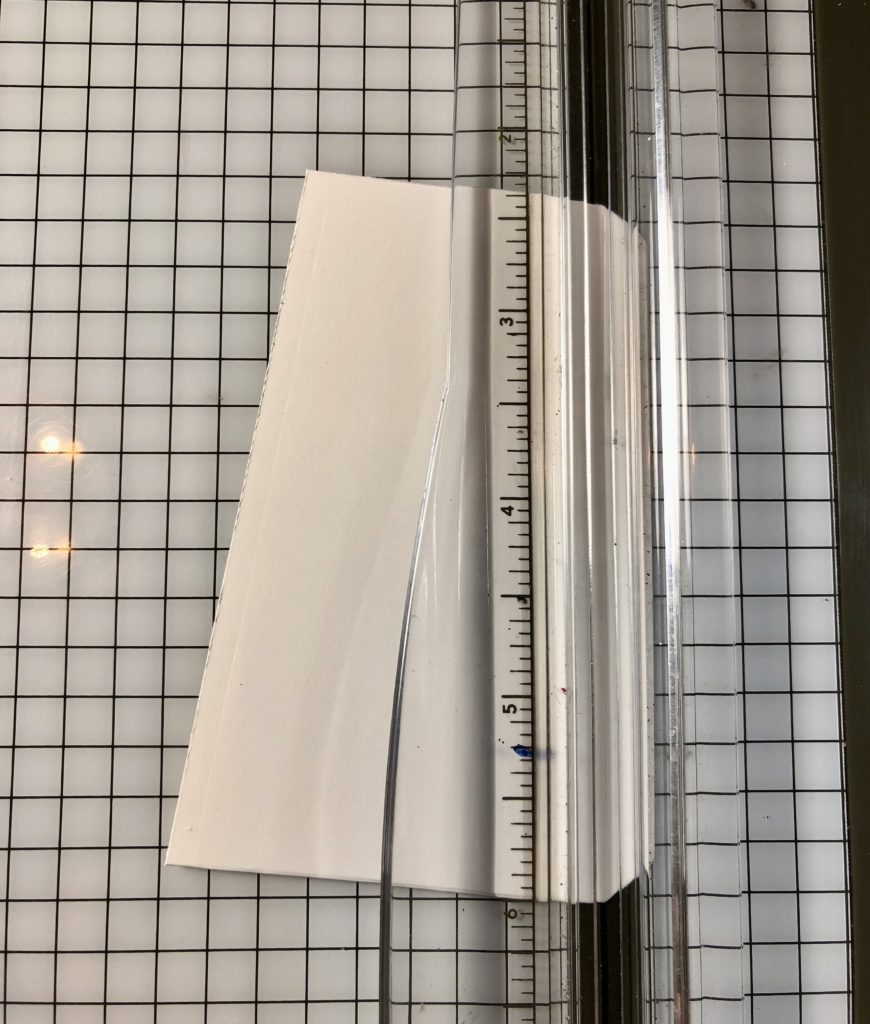 Now trim off the bottom at the score line.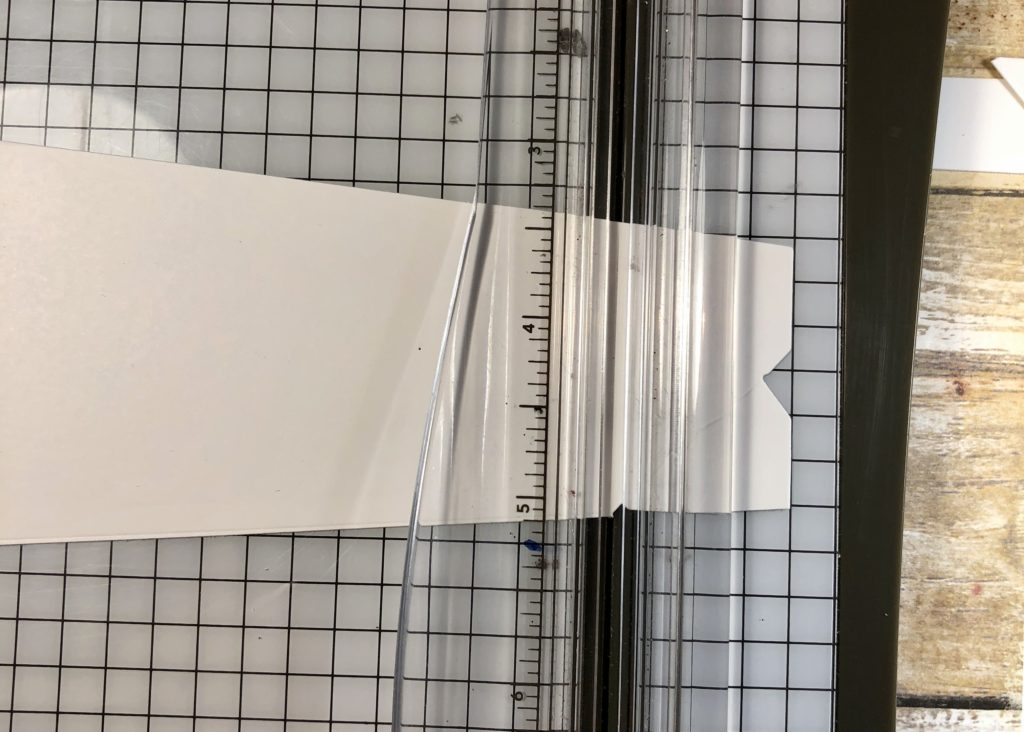 You will end up with 4 even panels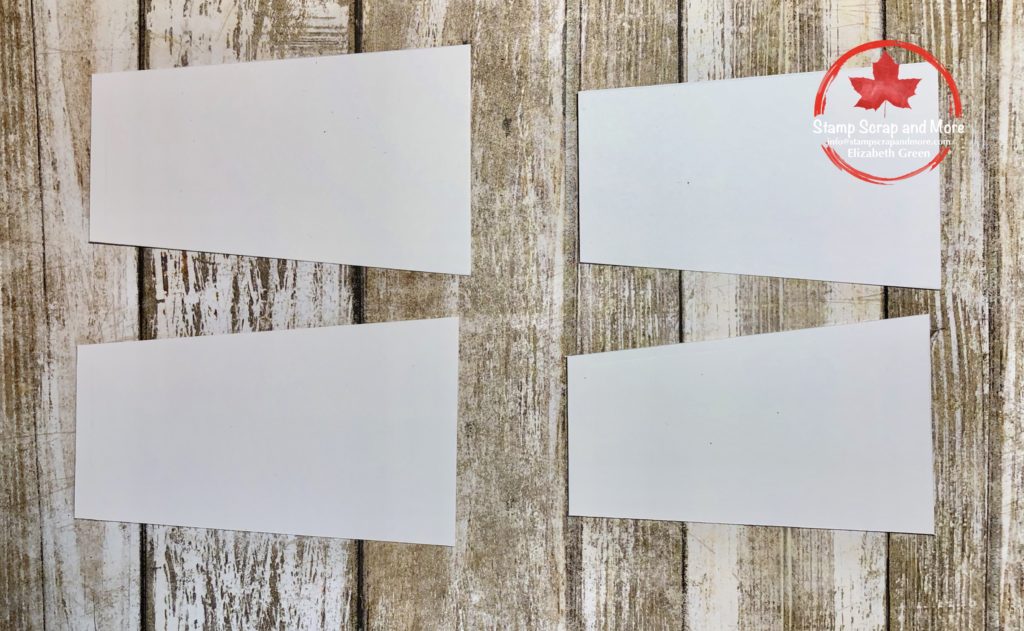 Now to line them up on the Brick Wall Embossing Folder.    Find a couple of registration points for the top left corner of the first panel to line up with.   I used a horizontal and vertical line of one of the bricks.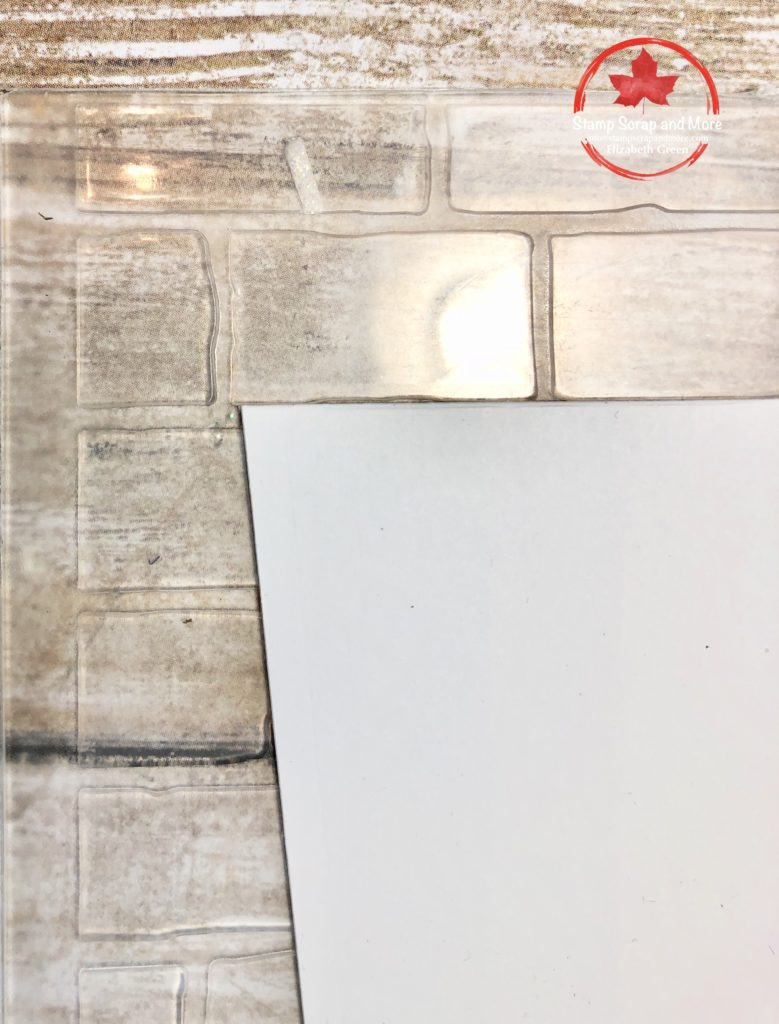 Then put the second panel along the same horizontal line and match corner to corner.  You can now emboss.     You will need to do this again with the second set of  panels.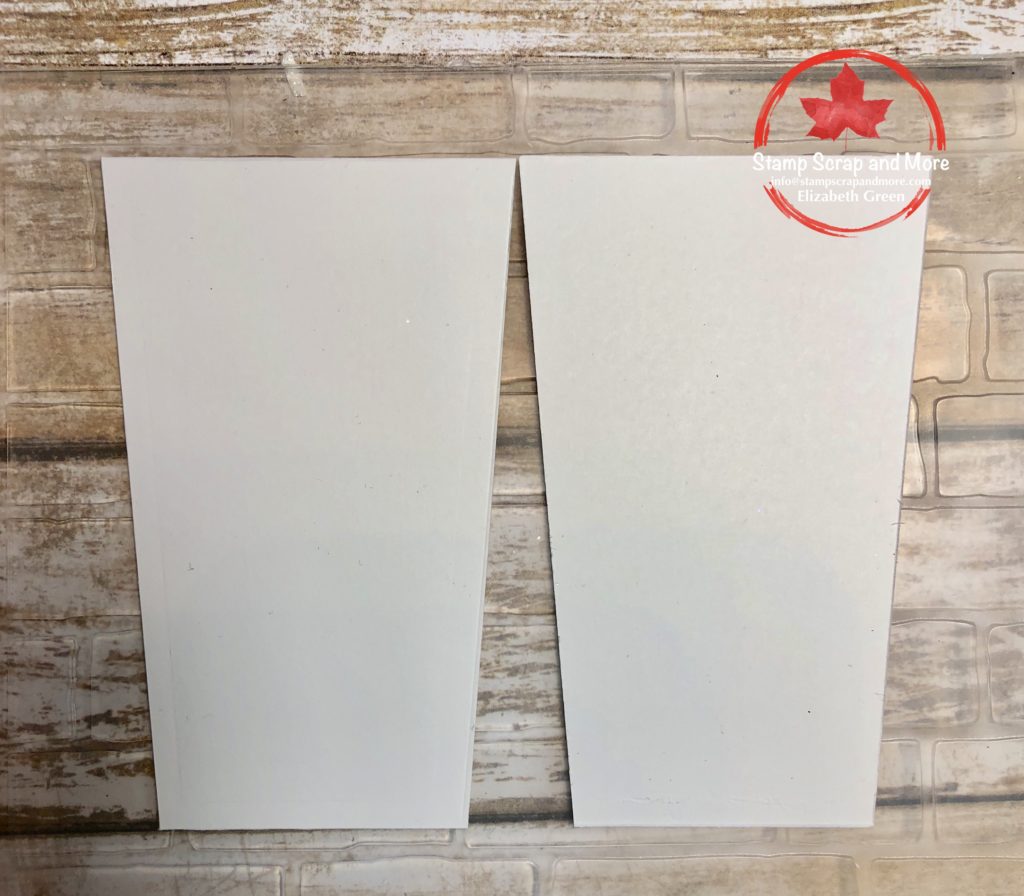 When they are all embossed, I used the Tombow Multipurpose Liquid to adhere the panels down.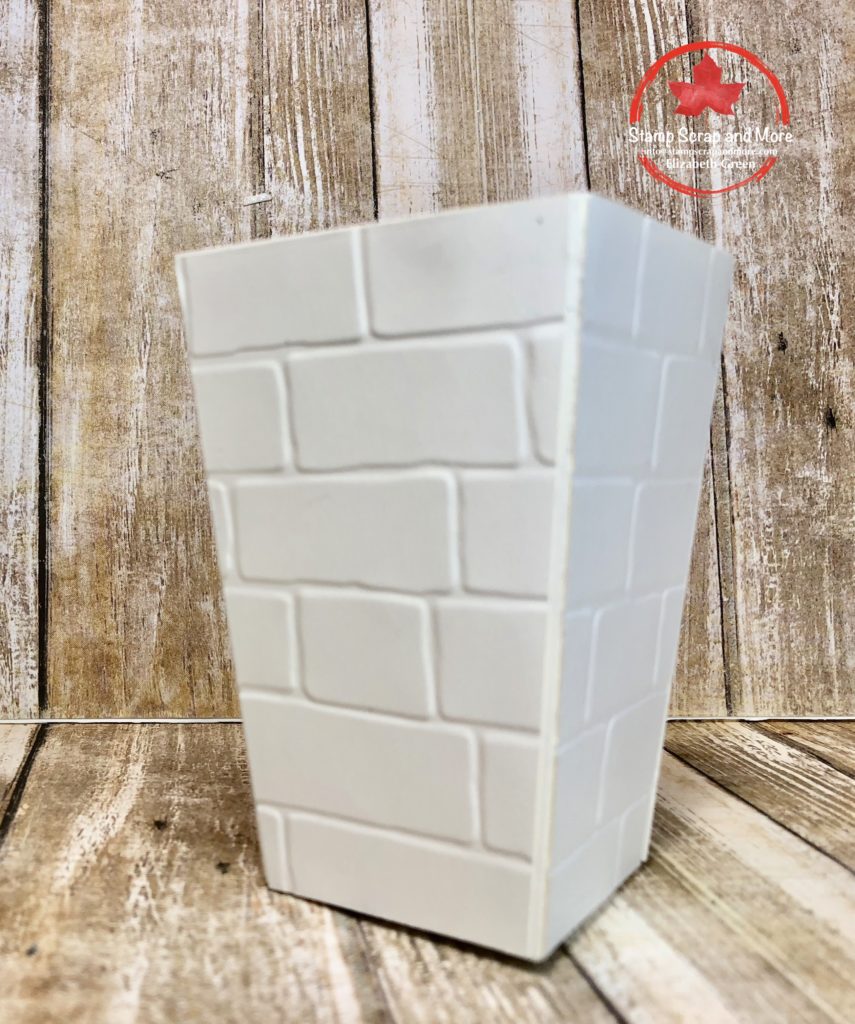 When it was all assembled I used a variety of colours, Cajun Craze, Crumb Cake, Soft Suede to sponge the brick colour onto the box.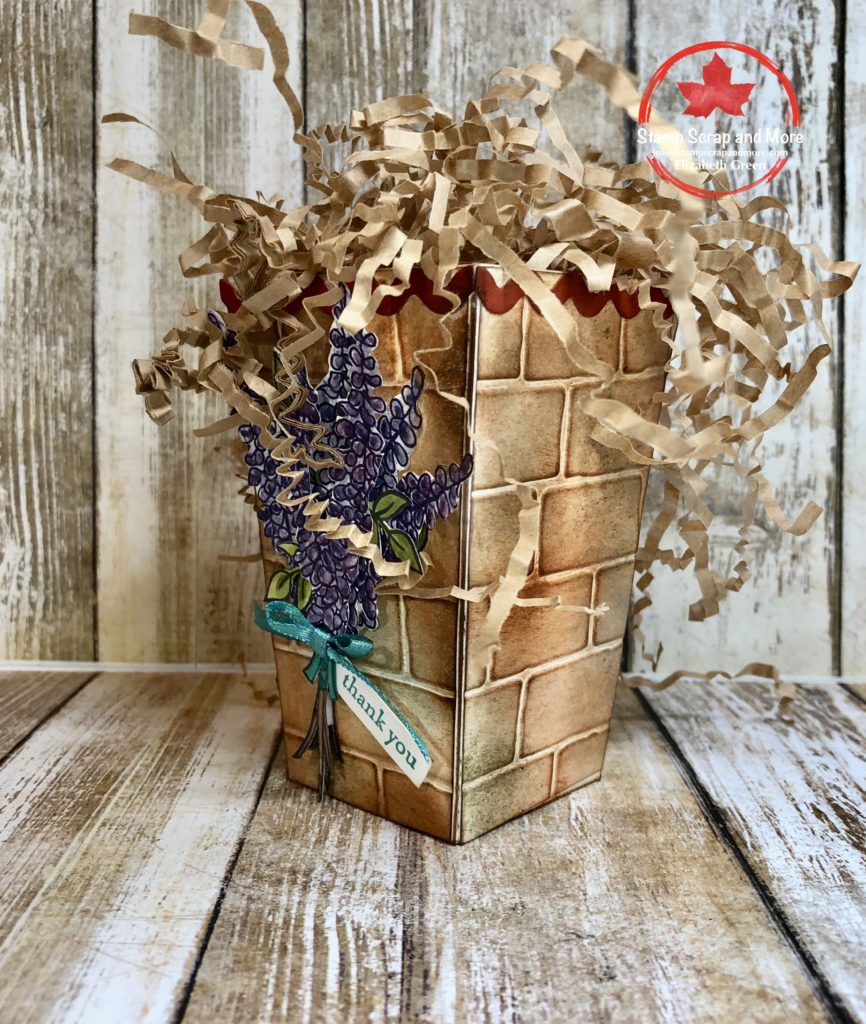 Tomorrow, I will share how I did the embossing paste and stencil on something larger than a card front
Thanks for stopping by,
Elizabeth, Your Stampin' Up! Demonstrator
www.stampscrapandmore.com