Hi Stampers
There are currently two Stamp Clubs…. one the first Saturday of the month and the second on the third Saturday of the month.    These are special days for me.   They feed my passion for stamping and their encouragement and support is limitless.   One stamper has been with me since my first Club 9 years ago.
The three cards for March are:
No Bones About It… this was a Display Card at the Canadian Business Conference.   Isn't this darling?   Good news..this stamp set is carrying over into the new catalogue.   I have such a difficult time with kids cards… I think this fits the bill.   This was as a Martha Inchley creation and I knew I wanted to recreate it.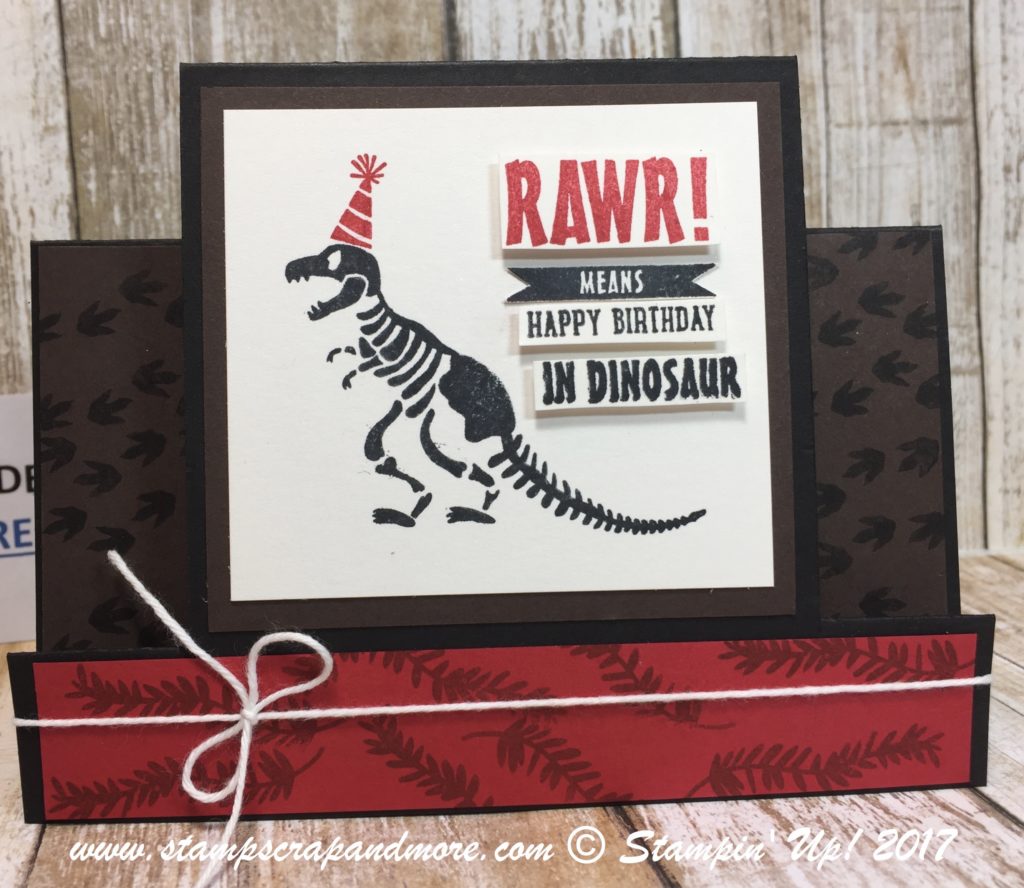 This card was for Easter.   It is very simple and clean and uses the stamp set "Best Birds" … and yes that is carrying over to the new catalogue.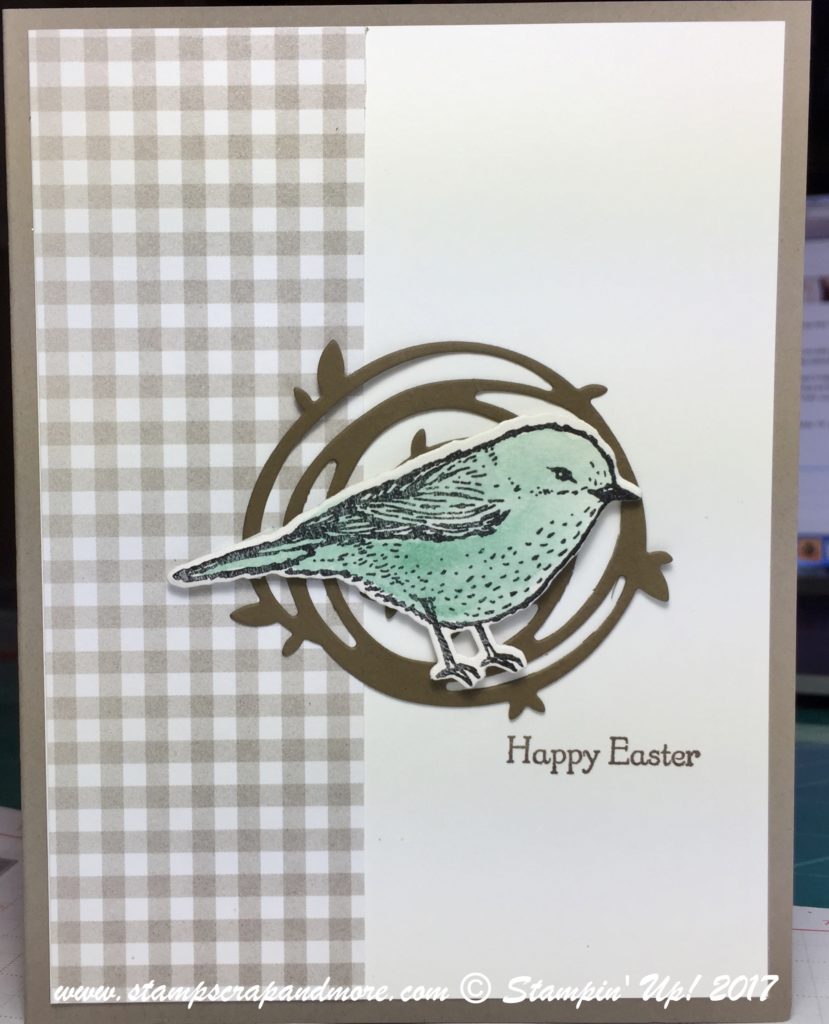 The last card for March uses the Everyday Hero stamp set.   Unfortunately this is not carrying over into the Annual catalogue.    I was late to the game in getting this set, but boy was it loads of fun.    It is hard to see on the card, but all of the roof lines were covered with the Fine Tip Glue Pen to add some detail to the roof edges.   The fun thing with this set is there is a boy Super Hero and a Girl Super Hero.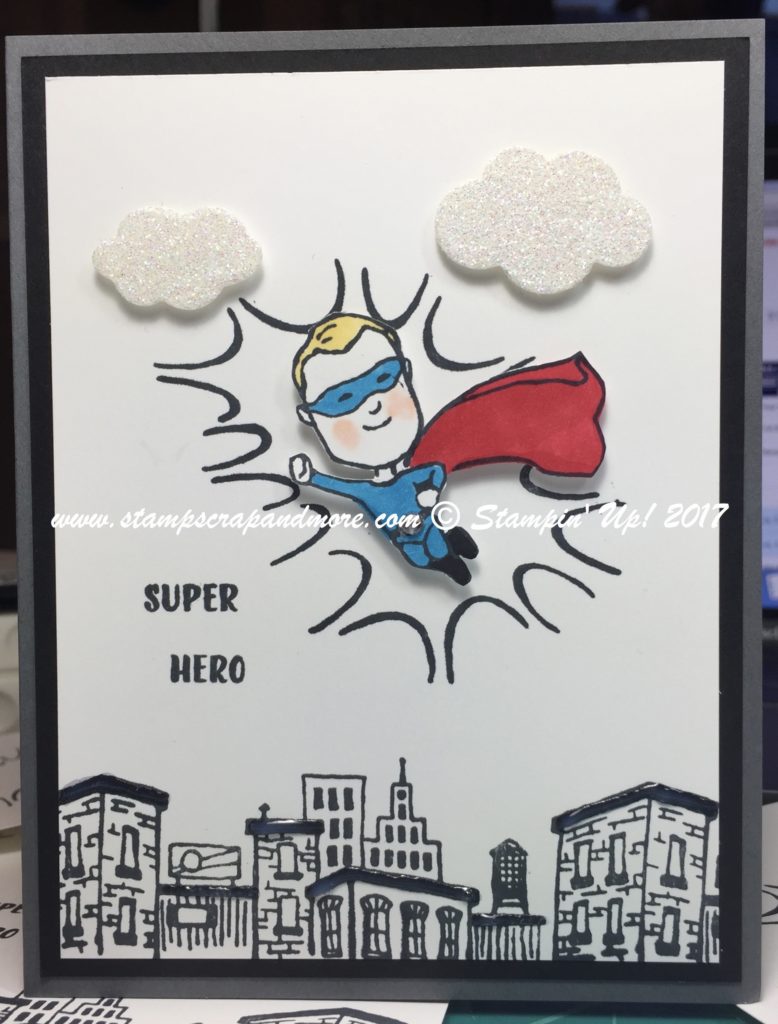 Thanks for stopping by,
Elizabeth, Your Stampin' Up! Demonstrator
www.stampscrapandmore.com