Hello Stampers
This last set of Samples from the Display Board features the new Designer Series Paper, Delightful Daisy.   On  a side note regarding this paper, it Co-ordinates with a Bundle in the new Catalogue Daisy Delight Bundle (stamp set and punch).   It is an amazing value and I predict it will be a great seller.
The card below showcases the Designer Series Paper and a new In Colour "Fresh Fig".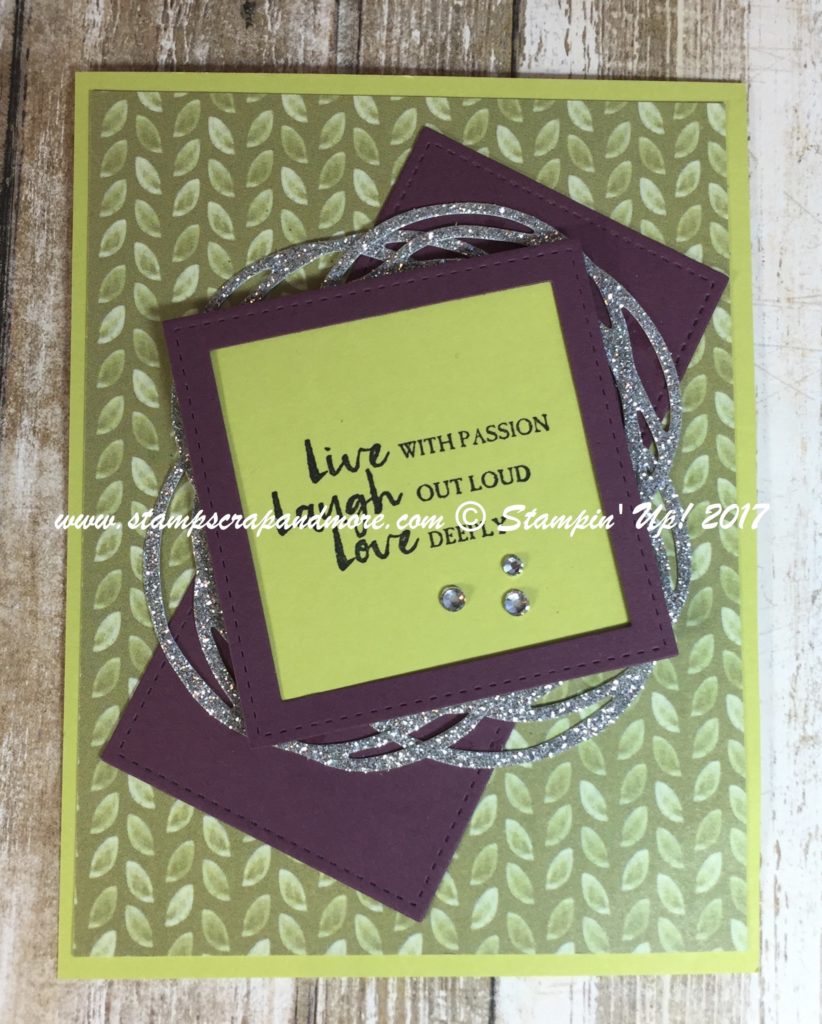 This card showcases the Delightful Daisy Designer Series Paper, the Tranquil Tide In Colour and check out that Ribbon Border punch… yes another new item.    I don't have a picture, but if you want a smaller solid scallop look, turn the strip upside down.    Two for one!.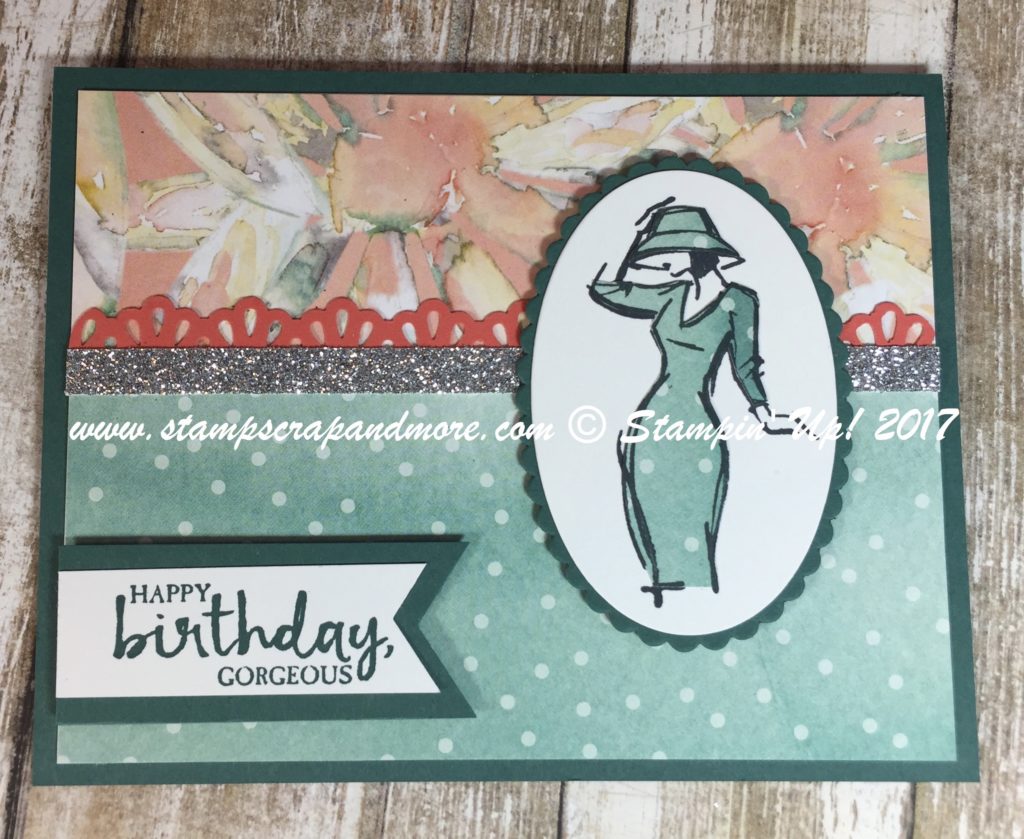 The two pictures below concentrates on the Delightful Daisy Designer Series Paper.   I had made a purse before (FREE TUTORIAL HERE) that fit a standard sized card.    I wanted to use note cards for this set so adjusted the purse to fit the note cards that are shown below.   It is so stinkin cute… I love it.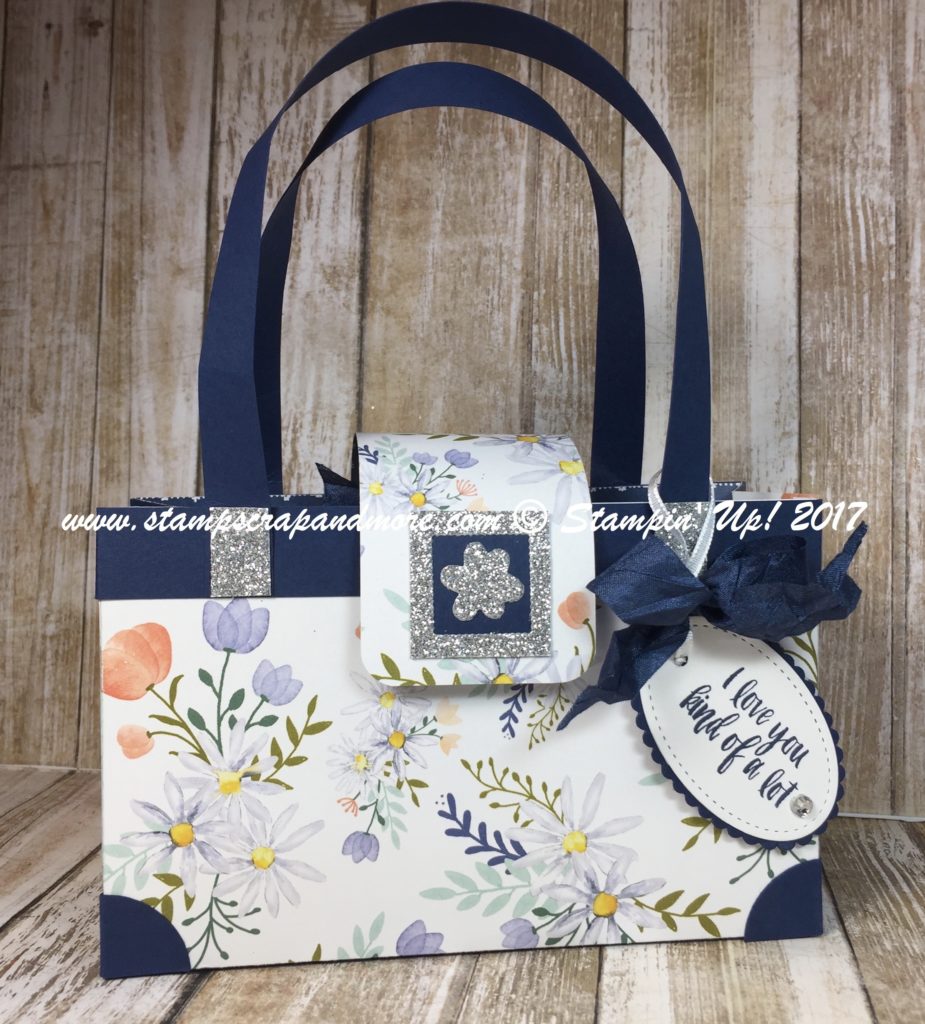 These cards fit into the purse above.   They are note card size and the idea was to showcase the various patterns on the Designer Series Paper.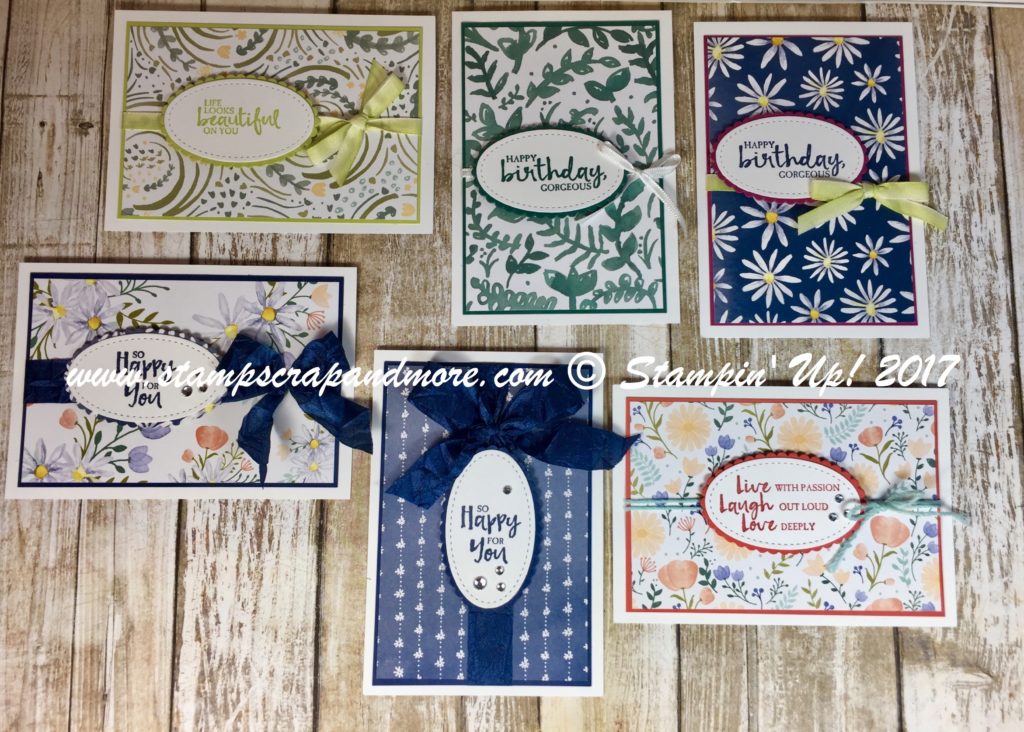 The last item was made for the Display Board, but I ran out of room so it didn't get posted.   In hindsight I would have had enough room to put it up, but as I was the first person there putting my items on the board, I didn't want to take up more space that allocated.      And well frankly, I am not a great scrapbooker.     I am very linear.   I try to be free form / whimsical but it doesn't turn out.     Maybe it is my OCD kicking in 🙂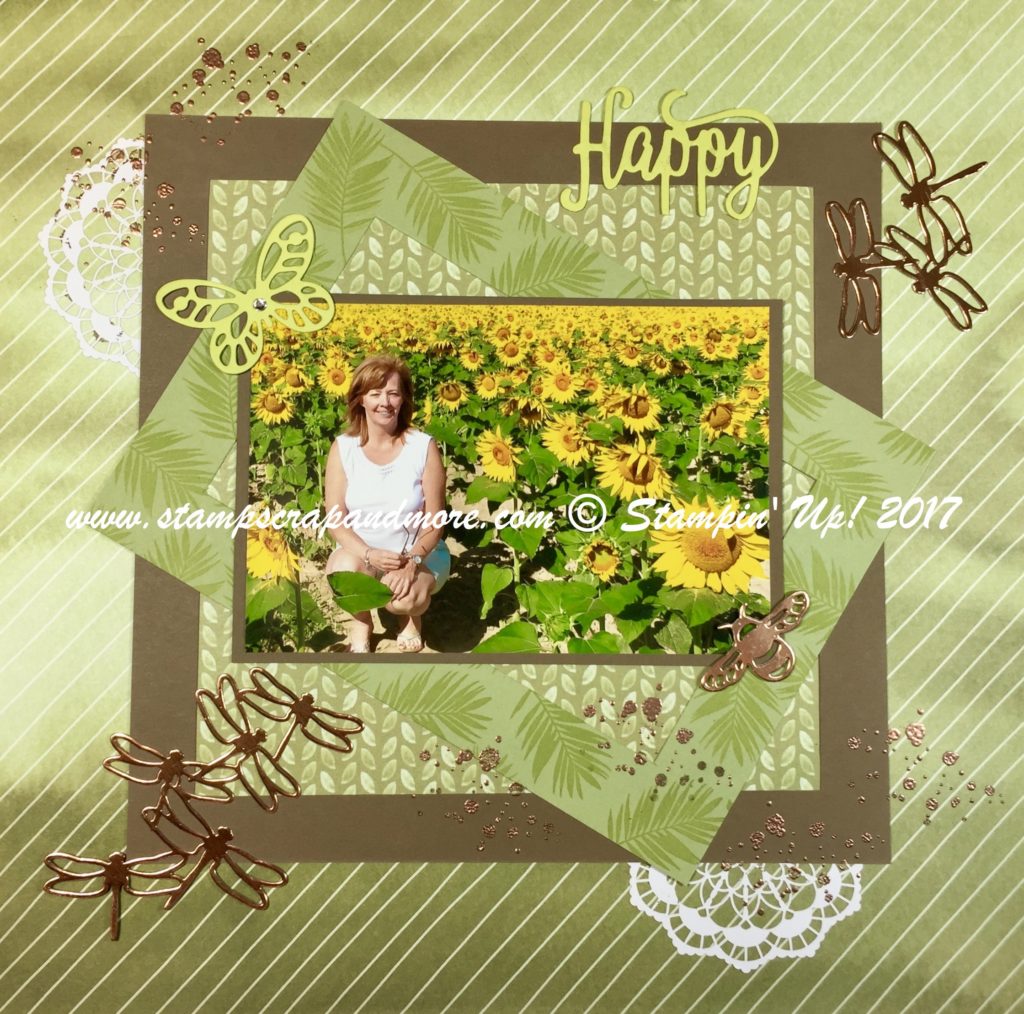 So there you have it.    All of my Display Board Samples that were created for OnStage Toronto 2017.     The next OnStage event will be held in Utah in November.    I have it marked on my calendar and hope to make it.     I will be walking the stage for a few milestones and well…. as a Stampin' Up! Demonstrator (for me)… that is a big deal.
Any time you have questions, don't hesitate to ask.   Want to see other Samples from OnStage… HERE, HERE, HERE
Thanks for stopping by,
Elizabeth, Your Stampin' Up! Demonstrator
www.stampscrapandmore.com