Hi Stampers
The second Saturday of the Month is Team Day and I am happy to say that yesterday the Maple Leaf Stampers got together.    What is even better is that this is now a regular get-together on the second Saturday of the Month.
It is our opportunity as a group to get together, share the latest news, our successes and suggestions for improvement… and after all….. part of being a Stampin' Up! Demonstrator is about sharing with each other.
Of course once an event starts, I forget to take pictures… I really need to be better at that 🙂
But I can share with you the Treat Holder everyone received.     This is so cute and I have "The Paper Pixie" to thank for the tutorial.
What could be better than a Ghiradelli Dark Chocolate Seat Salt Caramel Square… yum!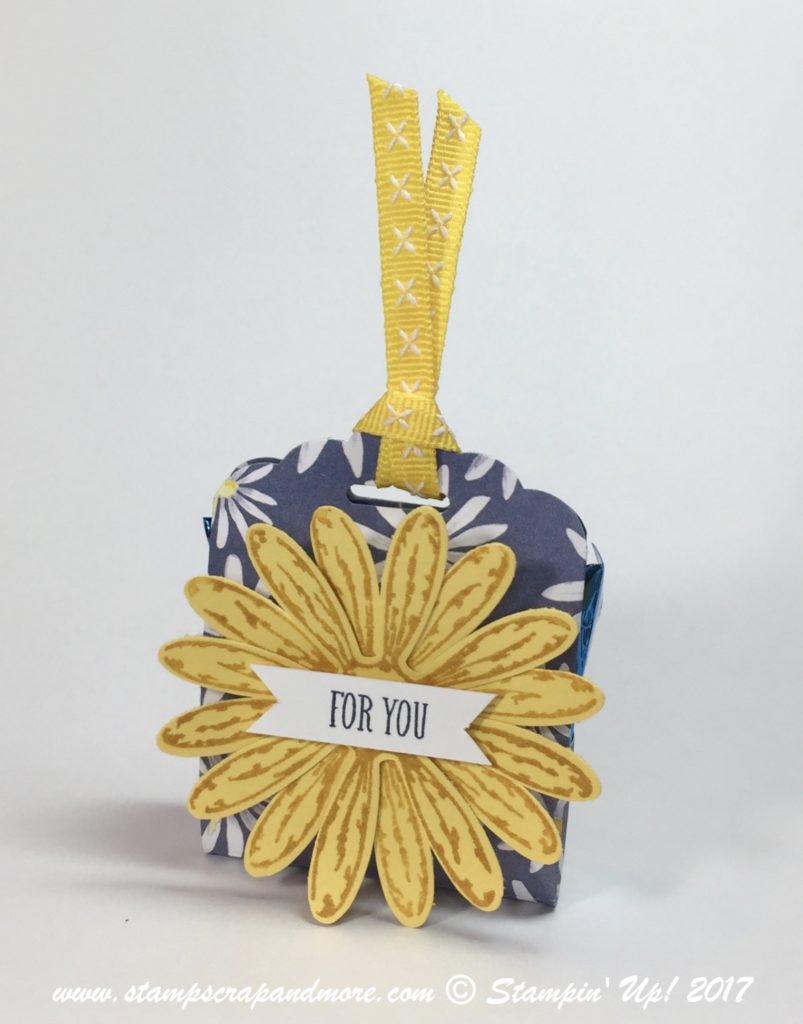 Come back tomorrow to see the Team Make n' Takes.
Thanks for stopping by,
Elizabeth, Your Stampin' Up! Demonstrator
www.stampscrapandmore.com