Hi Stampers
My 10 Year Stampin' – Anniversary with Stampin' Up! is on Tuesday May 9th.    Where did the time go?'
I will be honest, when I started with Stampin' Up! I joined just for the discount.  After all, who doesn't want a discount on their crafting supplies…. right?     I had no intention of holding Classes, Clubs, Events or attend Stampin' Up! functions.      Then I got my first Customer, then a second.   In the first year I started a Club and would hold the odd class.   Nothing consistent – other than the Club.    10 years later, that same Club continues (with an original member), I have added a second Club, hold monthly card classes, New Catalogue Open Houses, specialty classes, Vendor shows and am delving into the area of Events – with a BINGO Event in June.
My Team, the Maple Leaf Stampers has grown in the past year from 3 to 11 and we are holding monthly Team Meetings where there is recognition, encouragement and training.      AND I LOVE IT!     Every aspect of it.   The support from my Customers and Team is encouraging and keeps me grounded and motivated.  Thank you to all.
To celebrate, I have a gift for you.   Any order, any type, any amount placed between May 1st and May 20th, 2017 (only in Canada), will receive a package of Rhinestones in June.    They are currently not available until the new Catalogue goes live.    I will keep track and package them up to send out in June.
Thank you, thank you, thank you to everyone for your support and encouragement over the past 10 years.    Here is to another 10 years!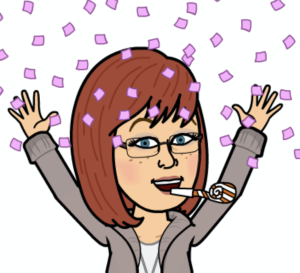 Thanks for stopping by,
Elizabeth, Your Stampin' Up! Demonstrator
www.stampscrapandmore.com