Hi Stampers
It is that time of year….. gearing up for the launch of the new Stampin' Up! Catalogue.    My Catalogue Open House is scheduled for Sunday May 28th from 1:00 – 3:00.      With tomorrow being a holiday in Canada… and well the weather is lousy…. it is great timing.     I am hunkered down in my studio, I have movies lined up to play (for background noise) and the coffee pot is on.     I was feeling "creatively challenged" for the last few weeks, but I had a burst of energy and ideas this morning… woke up at 6:00 am and started.      Yeh me!
So what is the scoop with the Daisy Bundle?   I know… unfortunately the punch will be on back order when the catalogue goes live.    I had a Team Meeting last month and mentioned to them that I think this bundle will be VERY popular.   It is an excellent price point, you don't need the Big Shot so it isn't a huge investment and well the possibilities are endless.      The good news is that you will be able to purchase the Bundle starting in June…. you will receive the stamp set and the punch will follow when they are back in stock.        So why all the fuss about this bundle…..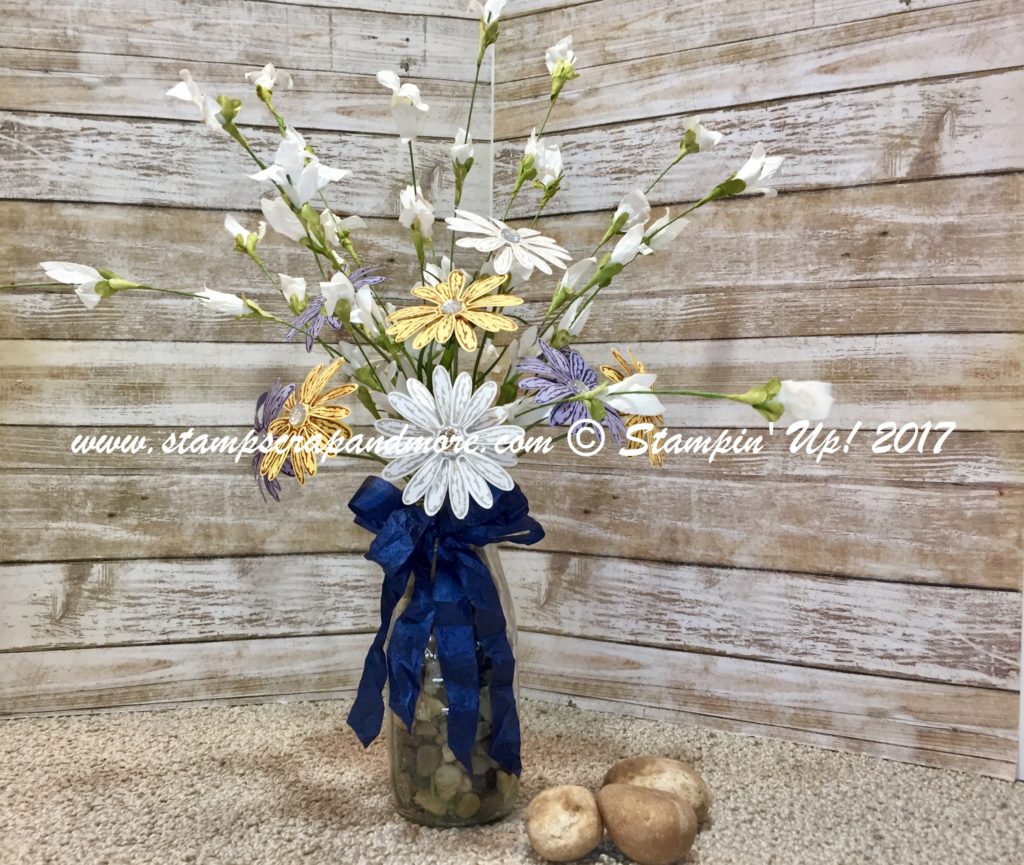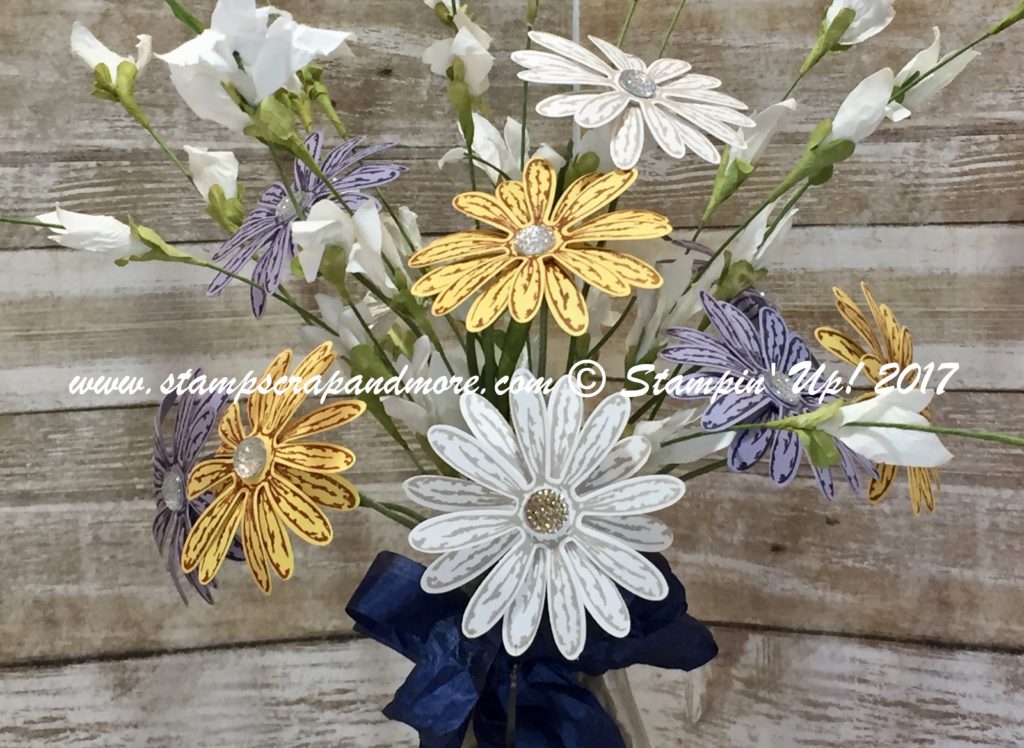 This makes me happy just looking at it.   I love how it turned out.     It is an inexpensive little milk bottle filled with River Rocks, the Daisys and some sprigs of filler stems.     It is topped off with a bow using the new Night of Navy Crinkled Seam Binding ribbon.   Ohhhh and I can't forget the new Faceted Gems (I think they will be another hot item in the new Catalogue.).
What do you think?    Are you loving the bundle?
Thanks for stopping by,
Elizabeth, Your Stampin' Up! Demonstrator
www.stampscrapandmore.com