Hi Stampers
A few days ago, I had posted a picture of a sign I made on a magnetic sheet for my front door.   You can see that original post HERE.      After making the sign, I remembered that my front door is mostly window.  With the sign having a magnetic back it would be too low to put on the door.      So I was on a mission to make a new sign.
This time I used a chalk board sign that I got at a local craft store and worked from there.    I actually ended up liking this sign much better than the first one.     When using the Stampin' Up! logo in this fashion, Demonstrators need the final OK from the Home Office.    I have taken a picture and sent it along with measurements… and am keeping my fingers crossed it will receive an OK.     I took the image from the Stampin' Up! site, but since I changed the dimensions, they need to bless it.   Update… I received the OK for the sign….yeh…. very happy.  Thank you Stampin' Up!.
So what does my sign look like….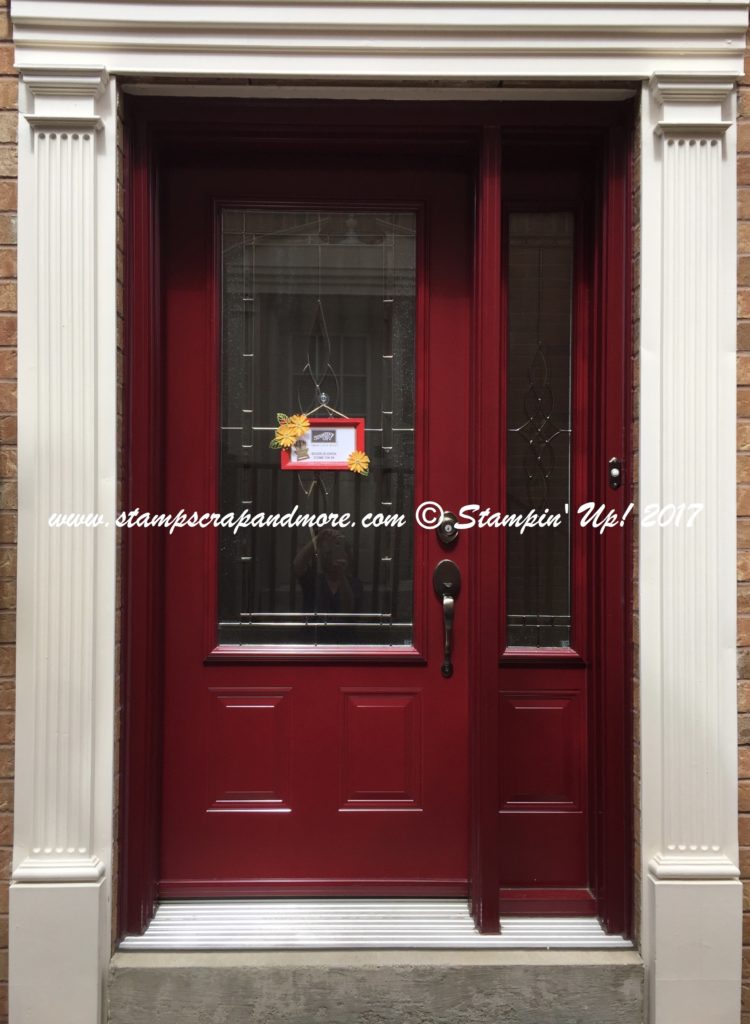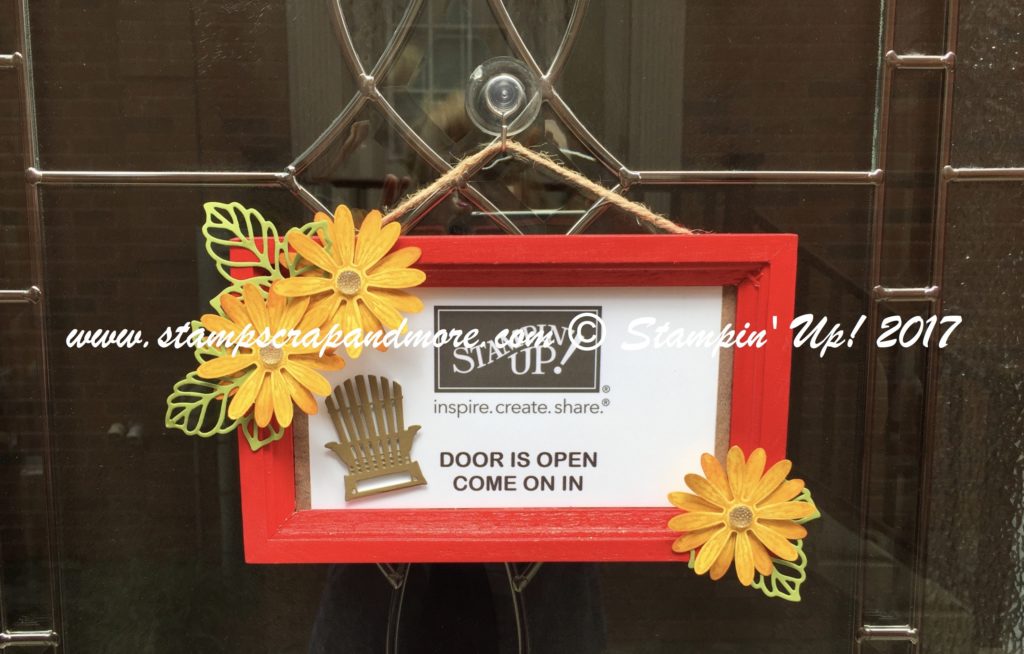 Just in case you are curious…. yes… it is using the Daisy Delight Bundle.   The leaves are from the Rose Garden Thinlits… I cut the leaves away from the rose.
Once I receive the OK from Stampin' Up!, I will hang this proudly on my door whenever there is a Stampin' Up! event happening.    It is much nicer than the sticky note I would put on the door… don't you think?
Thanks for stopping by,
Elizabeth, Your Stampin' Up! Demonstrator
www.stampscrapandmore.com