Hello Stampers
Wow… what a difference a day makes… okay, maybe three days.     I woke up yesterday at 7:00 am, cleaned the house and was ready and waiting for the Saturday Morning Stampers at 10:00 am.     Oh yes, that B12 shot has finally kicked in.    I feel almost normal (well… for me).
I have another Merry Mistletoe card to share with you.
This card is very basic, but the addition of the embossed Reindeer and a bit of ribbon adds the extra detail.    This was the 3rd of 5 cards that everyone made.   This would be a perfect card to mass produce.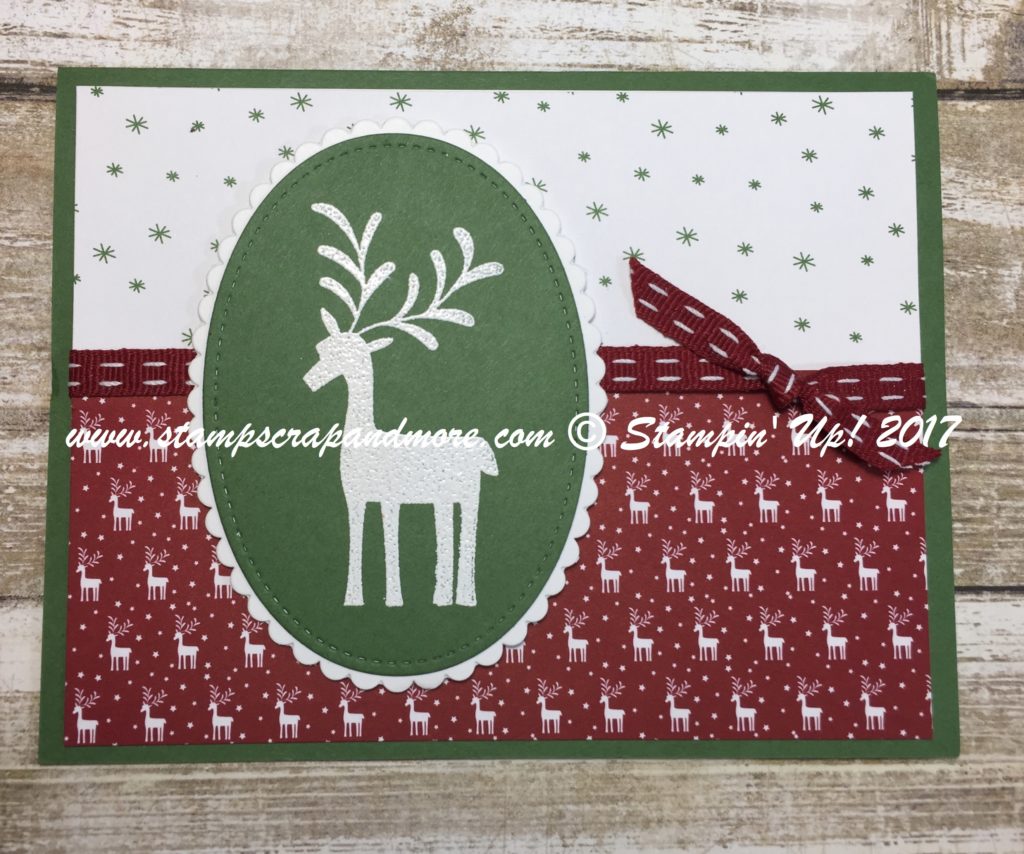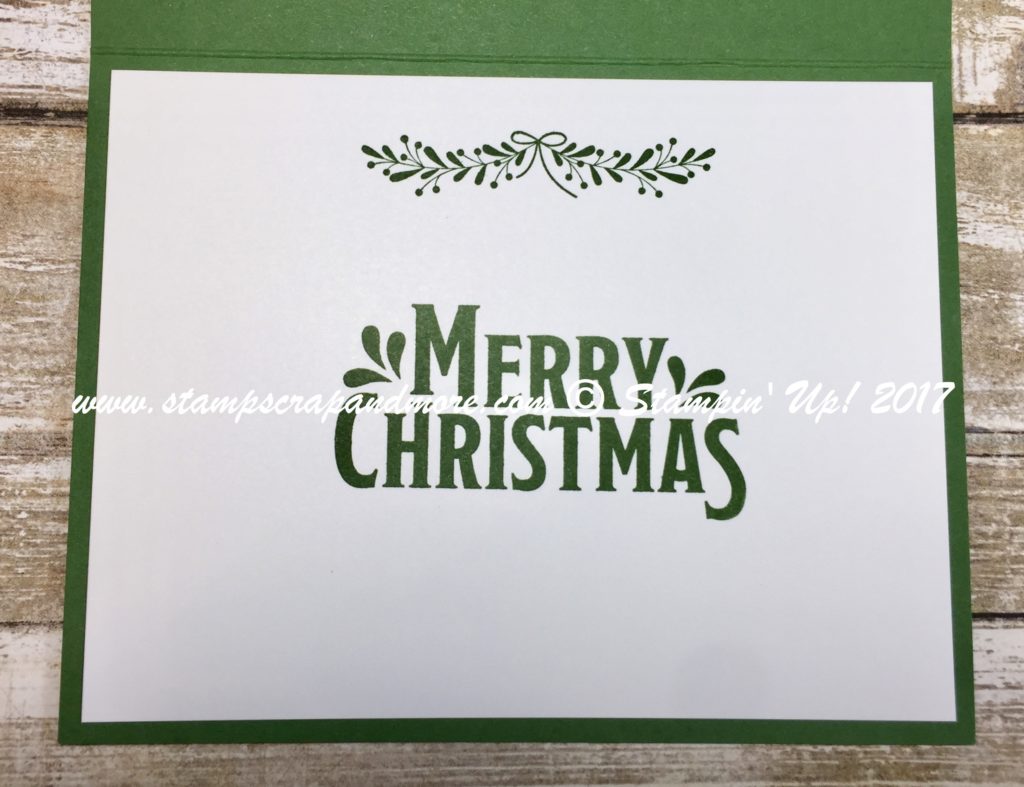 Thanks for stopping by,
Elizabeth, Your Stampin' Up! Demonstrator
www.stampscrapandmore.com