T
he Maple Leaf Stampers – JOIN NOW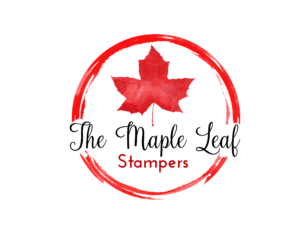 Join my team "The Maple Leaf Stampers" and be part of the Stampin' Up! Family.
Receive…..
A minimum discount of 20% discount on all your orders .
As you progress, you can increase your discount by another 5%.
Access to new product releases, pre-ordering before it is available to the public.
Ability to earn free stamp sets through various promotions and incentives.
Earn points through sales, Team Growth, and special promotions that can be used for cash bonuses, product, gift cards, incentive trips and more.
Weekly inspiration direct from Stampin' Up!
Monthly inspiration direct from Stampin' Up! Canada.
Quarterly Magazine, Stampin' Success.
Video Training, Business Training through Stampin' University!.
Opportunity to participate in Stampin' Up! Events.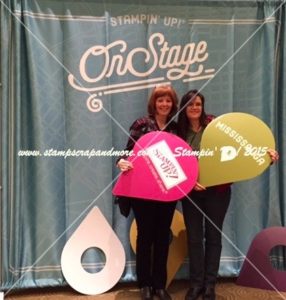 As part of the Maple Leaf Stampers
Bi-monthly Team Meetings with business inspiration, sharing ideas, encouragement and stamping.
Team recognition throughout the year.
Class ideas.
Facebook Team Page
One on one training and coaching for those interested in growing their business.
Team support and friendship.
Hobby Demonstrators and / or Business Builders are invited to join the Maple Leaf Stampers.
JOIN NOW FOR $135.00 and you can select $165.00 in FREE PRODUCT.   Plus during Sale-a-Bration, you can select two additional stamp sets for FREE.
AND THERE IS NO SHIPPING / TAXES ON THE STARTER KIT!
WHAT IS A DEMONSTRATOR?
A Demonstrator has many definitions:
Someone that wants a discount on great paper crafting products
Someone that loves paper crafting
Someone that loves to get together with other like-minded people and share creative ideas
Someone that wants to share the passion with others through Classes, Clubs, Workshops
Someone that wants to make a little (or a lot) of extra income
Someone that wants to stay home with the children yet contribute towards the family income
Someone like you!
THE LOW-DOWN ON JOINING STAMPIN' UP!
We're just right for you if you enjoy:
Making your own schedule
Adapting your workload to fit your family's needs
Forging new relationships with amazing women
Having a go-to creative outlet that you can share with others
Getting discounts on wonderful products
Making extra money
WE KEEP IT SIMPLE
We know you're busy, so we made the signup process easy. Starter kits are a doable $135, and you can completely customize them to suit your individual needs and taste. You get to choose what products you want to start with and what type of business supplies you want. Then we'll ship the kit right to your door.
If you have any other questions, I would be happy to answer them.     In the end, it is your business.    You can sign up just for the discount or take your business as far as you would like.   There are Flex Points and other incentives.    If you have already decided you want to become a demonstrator, receive a minimum of 20% off your orders and earn extra income based on sales…. you can sign up directly on-line HERE
WHAT TO EXPECT
As a Stampin' Up! Demonstrator, it is your own business.   You can fit it in to your lifestyle and put as much or as little in to it that you want.
I will be your coach, mentor and go to person for answers, support, ideas and inspiration.    I will help you with workshop ideas, class ideas or creative inspiration.     If you just want the discount for yourself and friends, that is OK too.    We are in this together.